Album of the Week 09-2017: Onmyo-za – Fuujin Kaikou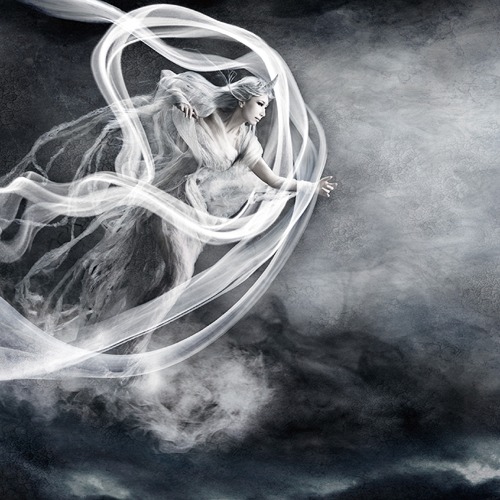 With the genre nearing five decades of existence, finding unique sounding metal is becoming increasingly difficult. Onmyo-za somehow succeeds at doing so without attempting anything too far-fetched. Their riffs and twin melodies are generally from the traditional heavy metal and hard rock mold, but their open-minded approach to songwriting allows for a spontaneous sound that contains elements of J-rock, progrock and hints of Japanese folk. Also, singing couple Kuroneko and bass playing band leader Matatabi forsakes the "Beauty and the Beast" approach of most metallic male-female singing duos in favor of something more melodic, further emphasizing their highly original nature.
'Fuujin Kaikou' is the wind-themed half of a diptych with the simultaneously released – and thunder-themed – 'Raijin Sousei'. That doesn't mean it's all soft and subdued though; in fact, there are plenty of riff-driven metal anthems like 'Ichimokuren', 'Tsumujikaze' and the excellent opener 'Kamikaze' present. However, it is the more melodic and better – by a hair – of the two. This approach leaves all the room Kuroneko needs to deliver her best vocal performance to date and often lays the guitars of Maneki and Kurakan on an atmospheric, but never overpowering symphonic bed. And even the ballads – there's quite a few of them – are remarkably powerful.
To start with the latter category: Kuroneko's composition 'Kumo Wa Ryuu Ni Mai, Kaze Wa Tori Ni Utau' is the most beautiful, goosebumps-inducing ballad the band has ever released. It's the only song on the record where the orchestral tracks take over the guitars, but it fits the beautiful, cinematic atmosphere of the song perfectly. Both guitar solos are simply breathtaking as well. This does not disqualify the other calmer songs though; 'Manazashi' and 'Hebimiko' are somewhat more traditional, but excellent ballads and 'Yaobikuni' brings to mind Dio's lighter sounding singles from the late eighties.
On the – slightly – heavier side of things, 'Yue Ni Sono Toki Koto Kaze No Gotoku' is a true highlight. With a great build-up, highly climactic lead guitar themes and a downright spectacular chorus that has Matatabi and Kuroneko duetting beautifully, the song is simply a lesson in how to write a mindblowing melodic metal song. 'Saredo Itsuwari No Okuribi' is somewhat more subdued, but still a great metal song with irresistible melodies. 'Muufuu Ninpocho' features a godly bass sound courtesy of Matatabi and is a bit more rocky, as is the – almost traditionally – upbeat closing track 'Haru Ranman Ni Shiki No Mau Nari'. Both of those are songs that could sound horribly out of place on a metal record, but the general atmosphere makes them work here.
Exploring Onmyo-za's discography can be a bit intimidating for a westerner, due to the fact that every song and album title is in Japanese, but ultimately, it will be a rewarding experience. Their unique sound somehow feels familiar and highly original at the same time, which was exactly what yours truly was looking for at the time he discovered them. Their status as one of the more popular Japanese metal bands is absolutely justified and listening to 'Fuujin Kaikou' – or really almost any of their albums – is highly recommended.
Recommended tracks: 'Yue Ni Sono Toki Koto Kaze No Gotoku', 'Kumo Wa Ryuu Ni Mai, Kaze Wa Tori Ni Utau', 'Kamikaze'