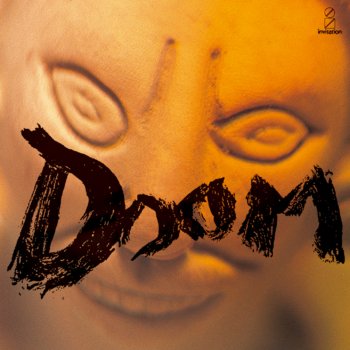 One risk when you are listening to Doom is that you will only pay attention to the late Koh Morota's crazy, but always serviceable work on the fretless bass. Especially when he is put front and center in the mix like he was on the 'Killing Fields' EP. However, Doom is a power trio in the truest sense of the word. The magic of this band happens within their intricate, but always spontaneous interaction, something highly uncommon amongst thrash metal bands, but also a defining factor of the middle section in just about every track on their masterpiece 'Complicated Mind'.
Structurally, most of Doom's songs follow a similar pattern. They are bookended by tightly composed thrash riffs, only to turn into a contrasting instrumental section in the middle. The riffing has a futuristic feel, but manages to steer clear of the clinical nature of Voivod's riffs, a band Doom is often compared to outside of their native Japan. And those middle sections really turn Doom into something special, as they could be anything from bluesy hardrock (the title track) to an atmospheric break ('Bright Light') or what can almost be considered a loud and distorted take on freejazz ('Fall, Rise And…').
While all of this may sound abstract, it is actually surprising how listenable 'Complicated Mind' is. Morota, singer/guitarist Takashi Fujita and drummer Jyoichi Hirokawa are not trying to be clever, they just play what came to their minds and apparently, their minds are wired a little differently than those of most people. The strangest track here is probably 'Can't Break My… Without You' – verses: start-stop riffing with a melodic bass line, middle section: clean guitar break – but Hirokawa's steady, almost danceable rhythms keep the song grounded and easily digestible. Doom's secret appears to be to feel the music rather than to overthink it.
As a result, 'Complicated Mind' does not feel like college material. Banging your head to the pounding rhythms and dissonant chords of the title track is easy, while 'Painted Face', 'Bright Light' and 'Slave Of Heaven' are simply excellent, inventive metal tracks. The way Fujita's straightforward riff and Morota's busy parts are woven into each other on the latter is nothing short of art, as is the open, almost alt-rocky solo section. 'The Boys Dog' features Fujita narrating a story about what appears to sincerely be his childhood dog over some great riffing, which works out much better than it may sound like it would.
Everyone who enjoyed Voivod and Coroner should definitely give Doom a spin, though the more adventurous fans of the likes of Rush may actually find something of their liking here as well. Sure, Fujita's vocals are quite monotonous, but they are convincing and strategically placed within the songs. While Doom would become even more progressive or even avant-garde in later years, 'Complicated Mind' features the trio at their very best, combining the blunt force of their early work with the thinking man's intricacy of some of the following albums. And while some moments may feel downright odd initially, those with a similarly complicated mind will get it soon enough.
Recommended tracks: 'Complicated Mind', 'Slave Of Heaven', 'Fall, Rise And…'