Album of the Week 24-2019: Fates Warning – Inside Out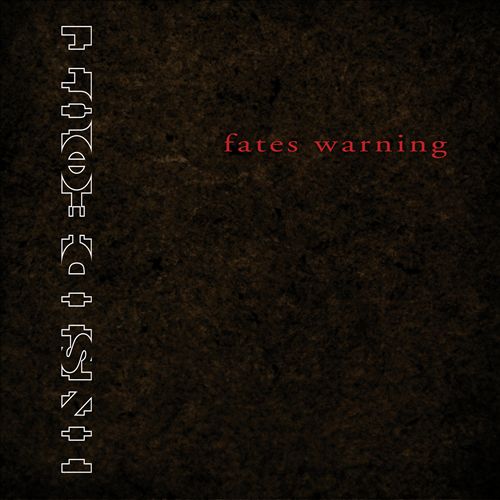 'Inside Out' always gets lost in the shuffle between the hyper-accessible 'Parallels' and the ultra-proggy monolith that is 'A Pleasant Shade Of Gray'. Personally, I consider it superior to either of those. Sure, the flat production and the dull cover art really don't do the songs any justice, but the classy melodicism that always characterized guitarist Jim Matheos' songwriting is taken to its logical extreme here. I understand why many consider the album lacking in terms of heaviness and intricacy, but Fates Warning always was more about the songs than displays of virtuosity and 'Inside Out' fits that paradigm perfectly.
Stylistically, 'Inside Out' is pretty much a continuation of the sound heard on 'Parallels' three years prior, albeit with an even bigger emphasis on melancholic melodies. The arrangements are less dense, though the occasional rhythmic complexity is still there – this has Mark Zonder on drums, after all. In terms of songwriting, the material on 'Inside Out' is notably more tailored to Ray Alder's vocal range, who simply delivers the performance of a lifetime here. Adapting the music to his voice rather than the other way around is a large part of why the album sounds the way it does.
'Monument' is the only song that has been a consistent live staple since the release of the album and it is not hard to understand why. With an incredible bass riff in 7/4 driving the song and some unexpected elements popping up, such asMatheos' classical guitar solo, it could be characterized as the most progressive moment on the record. Alder's impassioned performance is somewhat reminiscent of 'Parallels' highlight 'Point Of View' and the dynamics strongly enhance the atmosphere of the track. Along with the cool start-stop riffing of opening track 'Outside Looking In', it best represents the classic Alder-era Fates Warning sound.
As good as those songs are, however, the overall sound of the album is best portrayed by its more concise moments. 'Pale Fire' successfully marries Fates Warning's accessible side with their progressive roots, while having a chorus that is so powerful that I can even forgive Matheos for rhyming "fire" with "desire". 'Face The Fear' combines Zonder's busy drum work with Matheos and Frank Aresti weaving a fantastic tapestry of riffs and bright, clean guitar strums and 'The Strand' probably would not have worked on any other Fates Warning album, but does here. Its atmosphere brings to mind mid-nineties alternative rock, just with significantly more inventive writing and playing.
Of course, 'Inside Out' is not perfect. 'Down To The Wire' is a blatant 'We Only Say Goodbye' rewrite, 'Shelter Me' is a tad too melodramatic and the inoffensive ballad 'Island In The Stream' really starts to drag halfway through. But everything else on here is much better than it tends to get credit for. It may not be the most challenging album from a playing viewpoint and the production really could have used some extra punch, but to dismiss Matheos' songwriting here for not being prog enough would both be unfair and untrue.
Recommended tracks: 'Monument', 'The Strand', 'Pale Fire', 'Face The Fear'