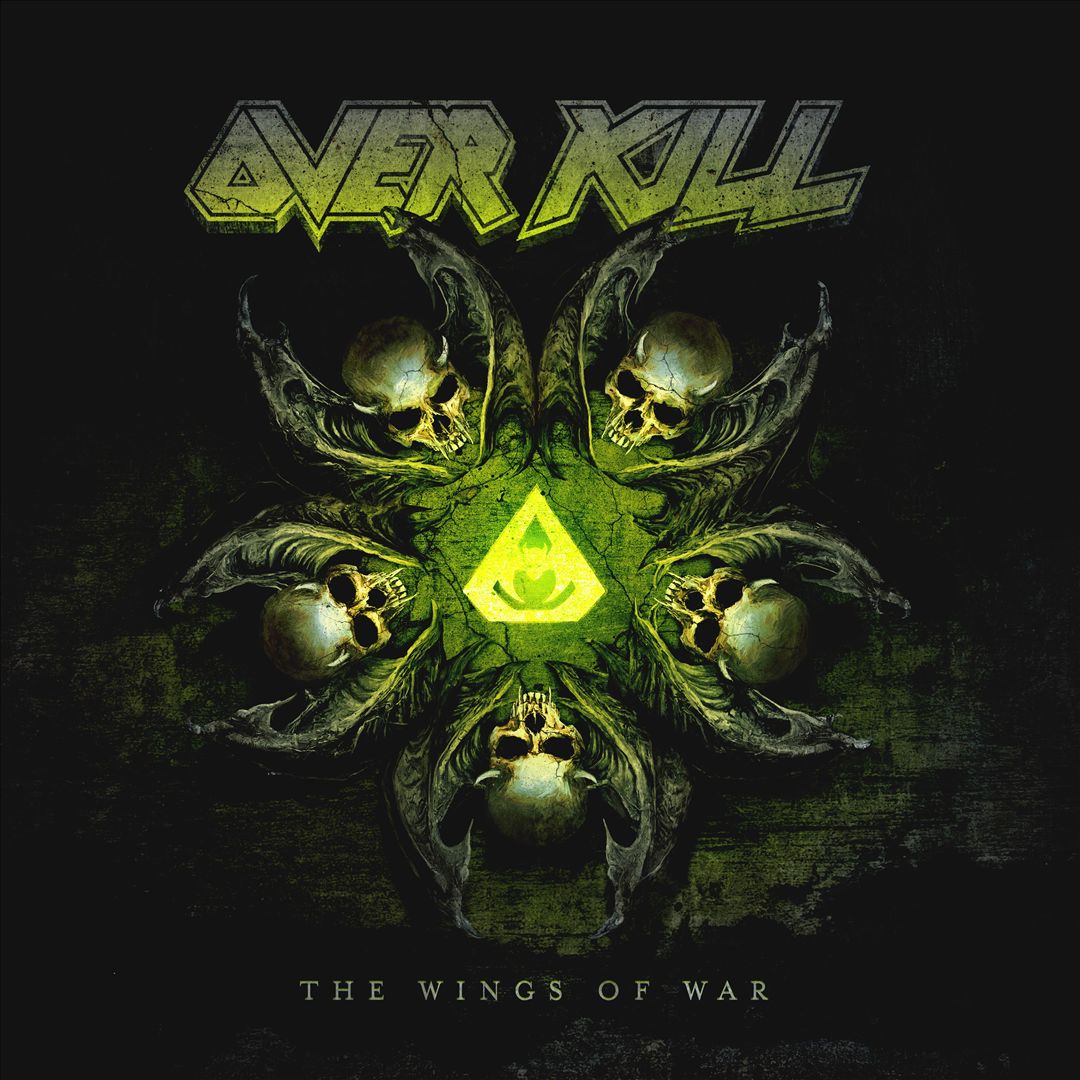 If there is one thing you can count on in the metal scene, it would be OverKill releasing a solid thrash record every two or three years. Having said that, their last album 'The Grinding Wheel' was not one of my favorite OverKill albums, despite its incredible three-song finale. 'The Wings Of War' is the first of their albums in over a decade with a different line-up than its predecessor and that usually means a slight change of direction. Jason Bittner does not bring a huge shift, but it does seem that his drumming relit some fire for the band.
Of course, this is still an OverKill record, so you know what to expect: there is an abundance of thrash riffs with clear inspiration from Black Sabbath and American punk, which Bobby 'Blitz' Ellsworth enhances with his pleasantly shrill vocal delivery. His performance deserves praise, as he is turning sixty in a few months and still sings with the intensity of a man half his age. Guitarist Dave Linsk's melodic embellishments give the songs a lot of character, contributing significantly to the NWOBHM leanings that make the album sound somewhat like a spiritual successor to 'The Electric Age' (2012), only with more consistent songwriting.
While OverKill's bread and butter is still uncomplicated in-your-face thrash metal, the record feels surprisingly experimental at times. 'Bat Shit Crazy' has a few subtle, but brutally effective time feel changes and a brooding clean middle section followed by one of the most "classic metal" solo sections the band did in decades. The following 'Distortion' has one of their coolest bass and guitar intros yet, especially the second half. The rest of the track is excellent mid-tempo OverKill. The dark and powerful 'Where Few Dare To Walk' is another great atmospheric OverKill track, rivaling 'Bitter Pill' and 'Killing For A Living' as the best tracks in that style.
Even the album's punky track is good. Those are generally not my favorites, but 'Welcome To The Garden State' is a fast, aggressive and surprisingly funny tribute to their home state of New Jersey. Those looking for high-octane thrash should not be worried though. For all the interesting melodic touches – most of them courtesy of Linsk and Ellsworth – the album still has equal amounts of groove, aggression and attitude. First single 'Last Man Standing' gives a pretty good impression of the overall sound with its thick, almost hardcore-ish riffs and catchy chorus, but the best thrasher of the album has to be closer 'Hole In My Soul'. It has a great build-up, a fantastic chorus and after its intro never lets up in terms of speed. OverKill has been doing amazing album closers lately and this one is no different.
Many thrash bands that started around the same time as OverKill are battling identity crises or consistency issues, but neither of those seems to effect the New Jersey thrashers. They know who they are and they know how to express that. What is even more impressive is that they manage to do so without losing their credibility or becoming a parody of themselves. 'The Wings Of War' is one more piece of evidence for that theory. It is a sincere, powerful thrash metal record that is pretty much on par with 'White Devil Armory'.
Recommended tracks: 'Hole In My Soul', 'Where Few Dare To Walk', 'Believe In The Fight'