Every year, I write sort of an introductory statement to the list of my favorite albums of the year. But since I feel like I am starting to sound like a broken record with most of my observations, I will keep it brief. In internet terms, brief often means bullet points. So here we go with my observations about 2019 in music:
Last year was a relatively good year for western music. Including some bands that I was not particularly interested in before.
I don't know whether my taste got slower or if it was just a great year for slower rock and metal music.
Even the most reissue oriented labels did not go as overboard with reissues instead of new releases as in recent years.
It was slightly less difficult to come up with fifteen titles this time around. Oh yeah, I decided to stick with fifteen titles.
My numbers one and two were extremely obvious for me. They were also so close that I literally flipped a coin to decide who would come first. Okay, it was a guitar pick.
So without further ado, here is my best of 2019 list, starting with the winner of my pick toss.
1. Rammstein – Rammstein
While I liked Rammstein before, I did not expect their first studio album in a decade to be anywhere near as good as 'Reise, Reise'. Especially not since the lack of a title often suggests some sort of rebirth or unwanted maturation process. Turns out I was wrong. This is the Germans sextet's strongest set of songs from a melodic standpoint, whilst retaining their danceable rhythms, their twisted sense of humor and the aggression of their riff work. There is definitely some top 10 Rammstein work on this record and as always, the record is notably more sophisticated than it may seem. 'Rammstein' is a carefully crafted and arranged record, but not so much that the life is completely sucked out of it. Also, it is simply fun.
Recommended tracks: 'Puppe', 'Radio', 'Zeig Dich', 'Hallomann'
2. Capilla Ardiente – The Siege
Capilla Ardiente is one of those doom metal bands that does everything right. Felipe Plaza Kutzbach has the perfect darmatic voice for this type of epic doom metal, but Claudio Botarro Neira's riffs also borrow enough from the early Peaceville doom-death bands to create a somewhat more grimy vibe than the umpteenth Black Sabbath or Candlemass clone. In addition, Capilla Ardiente seems to realize that there is more to doom metal than just massive riffs. The music on 'The Siege' is extremely dynamic. And while it's generally slow to mid-tempo music, the band doesn't fear aiming for something faster if it enhances the atmosphere. Just like 'Bravery, Truth And The Endless Darkness' before it, 'The Siege' is a must for everyone into doom metal and classic heavy metal.
Recommended tracks: 'The Crimson Fortress', 'Fallen Alphas And Rising Omega'
3. Myrath – Shehili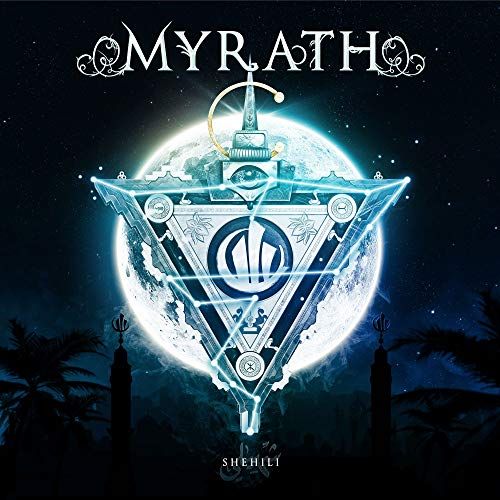 Initially, I thought 'Shehili' was slightly disappointing. I must have been full of shit. 'Shehili' is another excellent Myrath album. It even brings back some of their earlier progressive metal riffing, which should be a delight to anyone who thought the band went slightly too much down the accessible Kamelot-ish road with 'Legacy'. Don't expect an overly complicated prog record, however. Myrath is simply doing what they are good at here: instantly recognizable melodies, North-African atmospheres enhanced by the incredible, ma'luf-inspired string arrangements and the fantastic voice of Zaher Zorgati. Myrath's sense of melodicism combined with their impressive musical skill is difficult to equal. Because of that, Myrath is one of the best bands around these days.
Recommended tracks: 'Wicked Dice', 'Shehili', 'Monster In My Closet'
4. Jupiter – Zeus ~Legends Never Die~
When Zin departed Jupiter, I feared they was done for. Fortunately, his replacement – former Concerto Moon singer Atsushi Kuze – proved to be better than I could ever expect him to be and the first set of songs they wrote for him as a frontman is every bit as good as the first two Jupiter albums. In fact, it feels slightly more consistent than 'The History Of Genesis'. There are quite a few reworkings of older tracks on 'Zeus ~Legends Never Die~', but the album has a very pleasant, while 'The Spirit Within Me' and 'Tears Of The Sun' in particular sound like they were made for Kuze. It's hard enough to find symphonic power metal this good these days, let alone with as much power as Jupiter shows here. My only criticism would be the extremely bass-heavy master.
Recommended tracks: 'The Spirit Within Me', 'Straight Into The Fire', 'Theory Of Evolution'
5. Monomyth – Orbis Quadrantis
Monomyth has been around for some time now and while I could appreciate them, nothing could prepare me for their new album 'Orbis Quadrantis'. The Duch quintet doesn't do anything radically different here; they are still playing atmospheric, at times quasi-cinematic instrumental rock music, but there is just a bit of an extra push here. It could be the arrival of new guitarist Boudewijn Bonebakker (formerly of Gorefest and Gingerpig) doing that, but they also simply made a lot of progress on the compositional front. Sure, the tracks are still long and slow to unfold, but it's slightly less krautrock-oriented, there is a sense of directness to the riff work and Bonebakker is a little more bluesy in his lead guitar approach. Highly recommended to space rockers.
Recommended tracks: 'Aquilo', 'Eurus'
6. Avatarium – The Fire I Long For
Now this one took me by surprise. For the longest time, I had considered Avatarium just another Leif Edling project. 'The Fire I Long For', however, is the first album on which guitarist Marcus Jidell and singer Jessie-Ann Smith wrote the majority of the material. It finds them closer to the realms of dark rock music than the traditional doom metal Eidling is known for or even the more upbeat seventies rock of its predecessor 'Hurricanes And Halos'. The results are spectacular. More than ever before, Avatarium tailored its music to Smith's charismatic voice and while the music is still heavy, there is a more dynamic vibe to the record. From the dark blues of 'Lay Me Down' to the hopeful melancholy of 'Rubicon', 'The Fire I Long For' is a surprising masterpiece.
Recommended tracks: 'Rubicon', 'Lay Me Down', 'Great Beyond', 'Stars They Move'
7. Hatriot – From Daze Unto Darkness
Zetro's band with his kids doesn't include Zetro anymore. Some industry people may consider that commercial suicide, but with Kosta Varvatakis' endless supply of incredible riffs and Cody Souza sounding uncannily like his father sometimes, the change is not as big as some might expect. 'From Daze Unto Darkness' is certainly an engaging thrash metal record that certainly blows many retro bands and older guys trying to relive their past glories out of the water. Varvatakis' compositions are rooted in the Bay Area tradition, but definitely closer to Forbidden than Exodus, while he obviously took some hints from European thrash bands like Destruction as well. 'From Daze Unto Darkness' is an intense, pissed-off record that greatly exceeded my expectations.
Recommended tracks: 'Ethereal Nightmare', 'Organic Remains', 'World, Flesh & Devil'
8. Ningen Isu – Shin Seinen
Many Japanese bands should be jealous at the level of consistency the discography of Ningen Isu displays. Hell, many non-Japanese bands should as well. Having said that, I did find their 2017 release 'Ijigen Kara No Hoko' slightly disappointing. 'Shin Seinen' was a pleasant surprise though. Here, Ningen Isu focuses on what they are good at: huge, Sabbath-ish riffs, fat rock 'n' roll grooves and the occasional proggy twist. The folky touches on 'Shin Seinen' are minimal, but it's not liek the album needs them. Ningen Isu shows itself to be an excellent hard rock band here. This is their second top five album in three years and that alone is enough to give the band all the praise they can get. And yes, that's four "Jigoku" tracks if you have the bonus track edition.
Recommended tracks: 'Kagami Jigoku', 'Mujo No Scat', 'Shin Seinen Maegaki'
9. Kinniku Shojo Tai – Love
What to expect when one of Japan's oddest bands releases a record called 'Love'? A collection of power ballads? Well, not quite. For the most part, 'Love' sounds exactly like Kinniku Shojo Tai should sound. Punkish aggression, classy melodicism, funky rhythm guitars, bright keyboards, an amount of bombast that would make Queen feel ashamed, weird proggy passages… Have I mentioned this band is odd? Contrary to many other odd bands, however, Kinniku Shojo Tai writes highly accessible songs with memorable melodies, even when Kenji Otsuki is yelling them out as if it's a political manifest. 'Love' surprisingly is heavier than its predecessor 'Za Shisa' and a highly entertaining listen. Here's to hoping Kinniku Shojo Tai's second youth will last much longer.
Recommended tracks: 'Ai Wa Kagero', 'Donmai Sakaba', 'Chokugeki Kamakiri Ken! Ningen Bakuhatsu'
10. Swallow The Sun – When A Shadow Is Forced Into The Light
The story has been well-publicized, but I will summarize it once more. When South African singer Aleah Starbridge died of cancer at the age of 39, her partner, Swallow The Sun guitarist Juha Raivio, processed his grief through several musical projects. 'When A Shadow Is Force Into The Light' allegedly the record about coming to terms with his loss, but the music hardly sounds like it. The album is oppressively dark, desperate and heart-wrenchingly sad, even by Swallow The Sun standards. It is a difficult album to listen to, but it is hauntingly beautiful and easily the best thing Swallow The Sun ever released. Musically, the album weaves a profoundly dark gothic rock sound into the doom-death tapestry the Finns are known for. Not for everyone, but deeply impressive.
Recommended tracks: 'Stone Wings', 'The Crimson Crown', 'Never Left'
11. The Magpie Salute – High Water II
After titling their brilliant debut album 'High Water I', 'High Water II' was already a highly anticipated album before the debut was even released. Naturally, the history several members of The Magpie Salute have with The Black Crowes contributes to that as well, but to be honest, The Magpie Salute is a more consistent band than the Crowes ever were. The focus here is on Rich Robinson's excellent songwriting rather than psychedelic exercises. As a result, 'High Water II' sounds confident and focused. Possibly even more focused than its predecessor, but the immediacy of the songwriting may contribute to that as well. Having an incredible singer like John Hogg helps, of course. 'II' does not soar to the same highs as 'I', but it is still a great record.
Recommended tracks: 'Where Is This Place', 'Mother Storm', 'Gimme Something'
12. Arch/Matheos – Winter Ethereal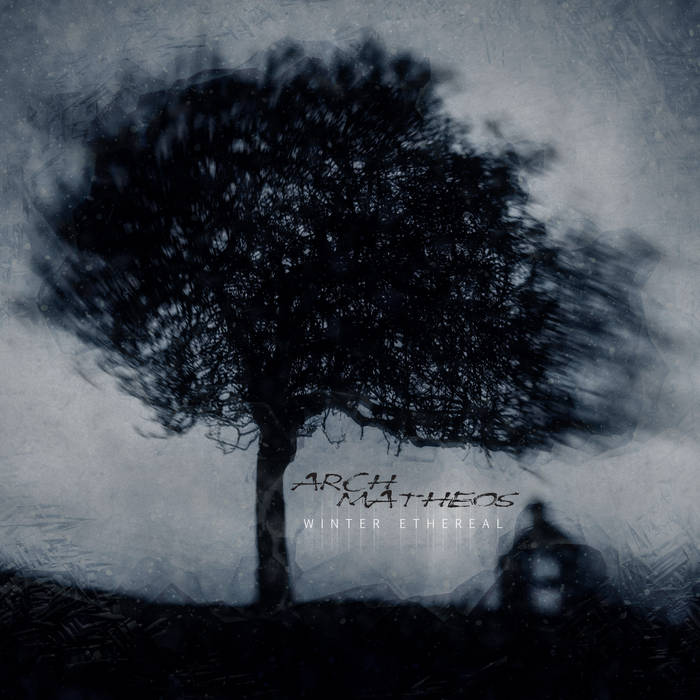 'Sympathetic Resonance' caused a significant stir in the world of progressive metal back in 2011. After all, it was the first full album that the songwriting duo of the legendary Fates Warning album 'Awaken The Guardian' (1986) worked on since… Well… 'Awaken The Guardian'. Follow-up 'Winter Ethereal' is not quite as consistent, but it is still a strong progressive metal album with a little more spirit than the average band that Fates Warning inspired. John Arch is still in great shape and his melodies still have an almost otherworldly vibe and Jim Matheos manages to bridge the gap between old school prog metal and contemporary progressive music in a manner that feels completely natural. Despite the prog allstar cast, 'Winter Ethereal' is still about Arch and Matheos.
Recommended tracks: 'Wrath Of The Universe', 'Pitch Black Prism', 'Kindred Spirits'
13. Candlemass – The Door To Doom
Epic doom metal pioneers Candlemass – or more specifically their bassist and chief songwriter Leif Edling – vowed to focus on playing live instead of recording half-assed albums like 2012's 'Psalms For The Dead' shortly after that album's release. He didn't technically say that about that particular album, but he would have been right if he did. But then original singer Johan Längqvist returned. And despite not having done anything of note since his departure in 1986, his vocals are easily the best thing about 'The Door to Doom'. The compositions are pretty standard Candlemass fare, but 'The Door To Doom' is great doom metal and easily their most inspired album since 2007's 'King Of The Grey Islands'. Bonus points for the Tony Iommi guest spot!
Recommended tracks: 'Bridge Of The Blind', 'Astorolus – The Great Octopus', 'Under The Ocean'
14. Sisters Of Suffocation – Humans Are Broken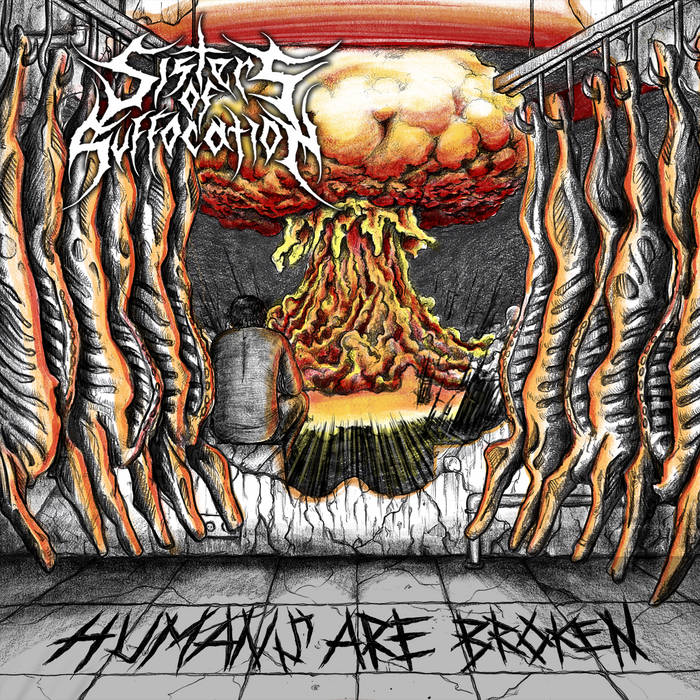 Conservative as the metal scene is, the audience often doesn't like to see their bands change. However, change can also be gradual and beneficial, as is the case with Sisters Of Suffocation. Second guitarist Emmelie Herwegh was added to the line-up and because of that, guitarist and main songwriter Simone van Straten really focused on writing music for two guitars. It really added some depth to the Sisters Of Suffocation sound without straying too far from the fairly blunt, but simultaneously intelligent take on death metal that the band is known for. It does help that Sisters Of Suffocation doesn't just stick to one particular era or style of death metal. 'Humans Are Broken' can be aggressive and pummeling, but it also provides breathing room and technical prowess.
Recommended tracks: 'The Objective', 'Wolves', 'What We Create'
15. Spoil Engine – Renaissance Noire
Often mistaken for a metalcore band, Belgium's Spoil Engine actually takes the thick, hardcore-infused riffing of bands often associated with that scene and puts them in compositions that are far more interesting than the tired tropes of the metalcore scene. The choruses are catchy, but they don't cancel all the momentum – of course it is helpful that Iris Goessens is too vicious a vocalist for that – and the band does not waste any time with drawn-out breakdowns that go on too long for their own good. On 'Renaissance Noire', the band is simultaneously more compact and more dynamic than ever. The riffs feel like you're getting hit in the face with a brick, but at the same time, there's plenty of clean guitar passages and sing-along parts to keep things interesting.
Recommended tracks: 'Golden Cage', 'Warzone', 'Storms Of Tragedy'