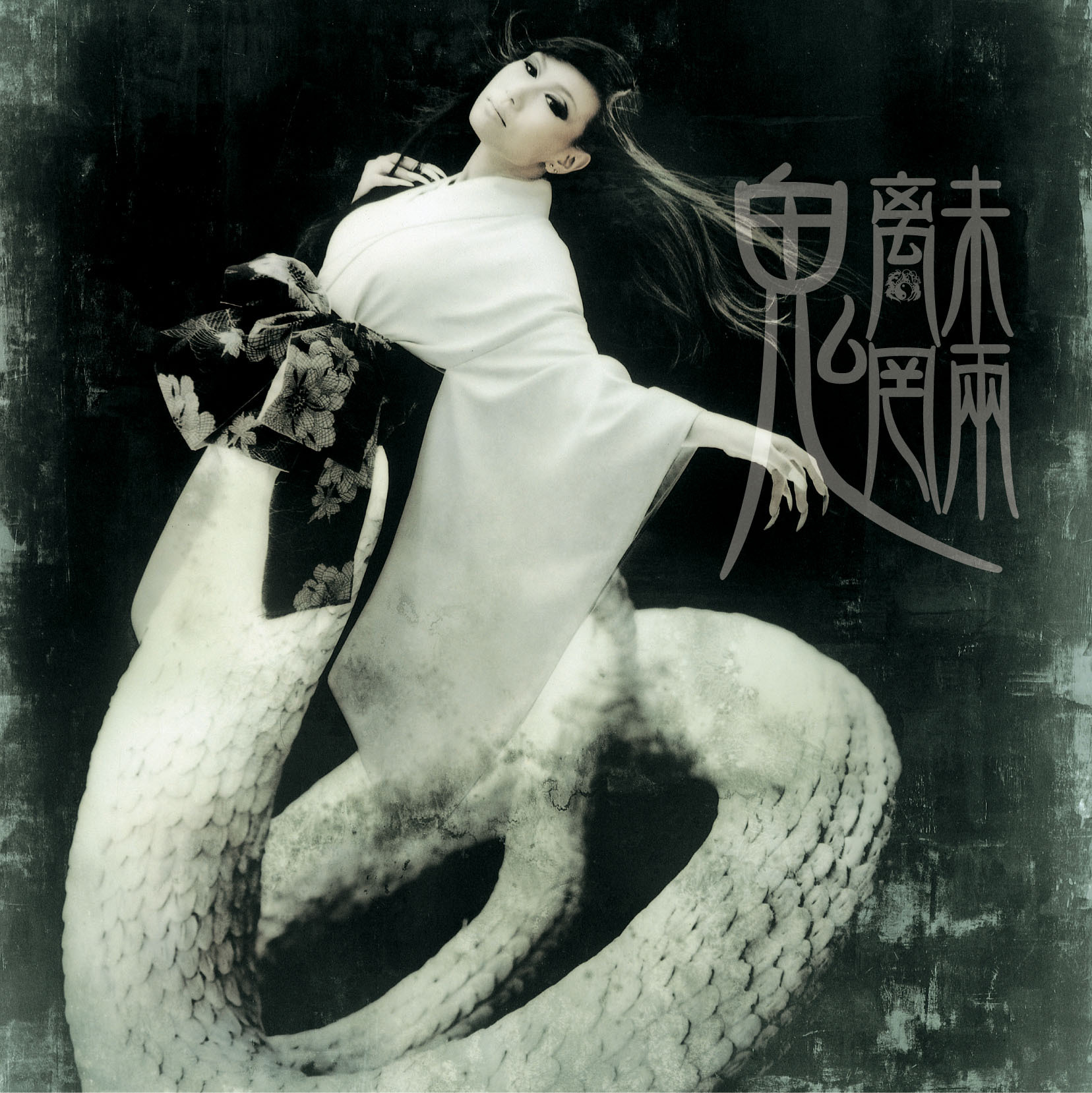 Out of all Onmyo-za albums, 'Chimimoryo' is proabably the one with the broadest appeal. That does not mean it isn't metal. Quite the contrary. The riff work on the album is still as rooted in traditional heavy metal as it always has been, but the polish of the production and the melodic sensibilities really opens the door for J-rock fans, while the dynamic and subtly adventurous nature of the record invites progressive rockers to have a listen. No matter what side of Onmyo-za you like best, it is represented on 'Chimimoryo', which – as a result – is one of the band's best.
What really makes 'Chimimoryo' as near perfect as it gets is the fact that it has a very pleasant flow. It would not surprise me if multiple track orders were tested before release in order to find the one that is just right. This is not the type of album where you'd get tired of too many songs of the same tempo or style after each other, neither does it boggle your mind with illogical genre-hopping. The powerful voice of bassist and band leader Matatabi and the expressive (mezzo-)soprano of Kuroneko are very much in balance here as well.
As great as 'Chimimoryo' is all the way through, the more epic tracks really raise the album's status. And that already starts when you put on the album, as 'Shutendoji' is a monumental midtempo hardrock track of late Zeppelin proportions, only with some brilliant guitar harmonies and a metallic rhythm section more reminiscent of Iron Maiden. Later on, 'Dojoji Kuchinawa No Goku' takes you through multiple climaxes during its eleven and a half minutes. Huge, doomy riffs, balladesque sections and one of the more awesome speed metal riffs in the band's discography, it's all there and each section is even better than the last.
These songs alone don't make a good album though. The hypermelodic single 'Kureha' is reminiscent of 'Yoka Ninpocho' in how the clean and distorted guitars interact, the strong melodic metal stomper 'Araragi' feels like a sequel to 'Shutendoji' with its powerful lead guitar themes and broad chords and if it's fast riffs you want, 'Hiderigami' and 'Oni Hitokuchi' will serve you all the energetic speed metal you need. Kuroneko's composition 'Tamashizume no Uta' is the lone ballad on the album, but her amazing voice and the rather atypical marching rhythms and percussion really turn it into something unique.
Unless you are a wool-dyed old-schooler, 'Chimimoryo' would be the perfect album to get acquainted with Onmyo-za's unique sound. Matatabi's compositions evidence that the guitars of Maneki and Karukan do not have to play power chords the whole time in order to sound metallic and the vocals prove that there are more options than the overused beauty and the beast tactic for male-female vocal duos. Onmyo-za would later top 'Chimimoryo' with 'Kishibojin', but only barely. This is one of the very few albums that is of consistently high quality from start to finish and deserves to be heard because of that.
Recommended tracks: 'Shutendoji', 'Dojoji Kuchinawa No Goku', 'Araragi', 'Oni Hitokuchi'