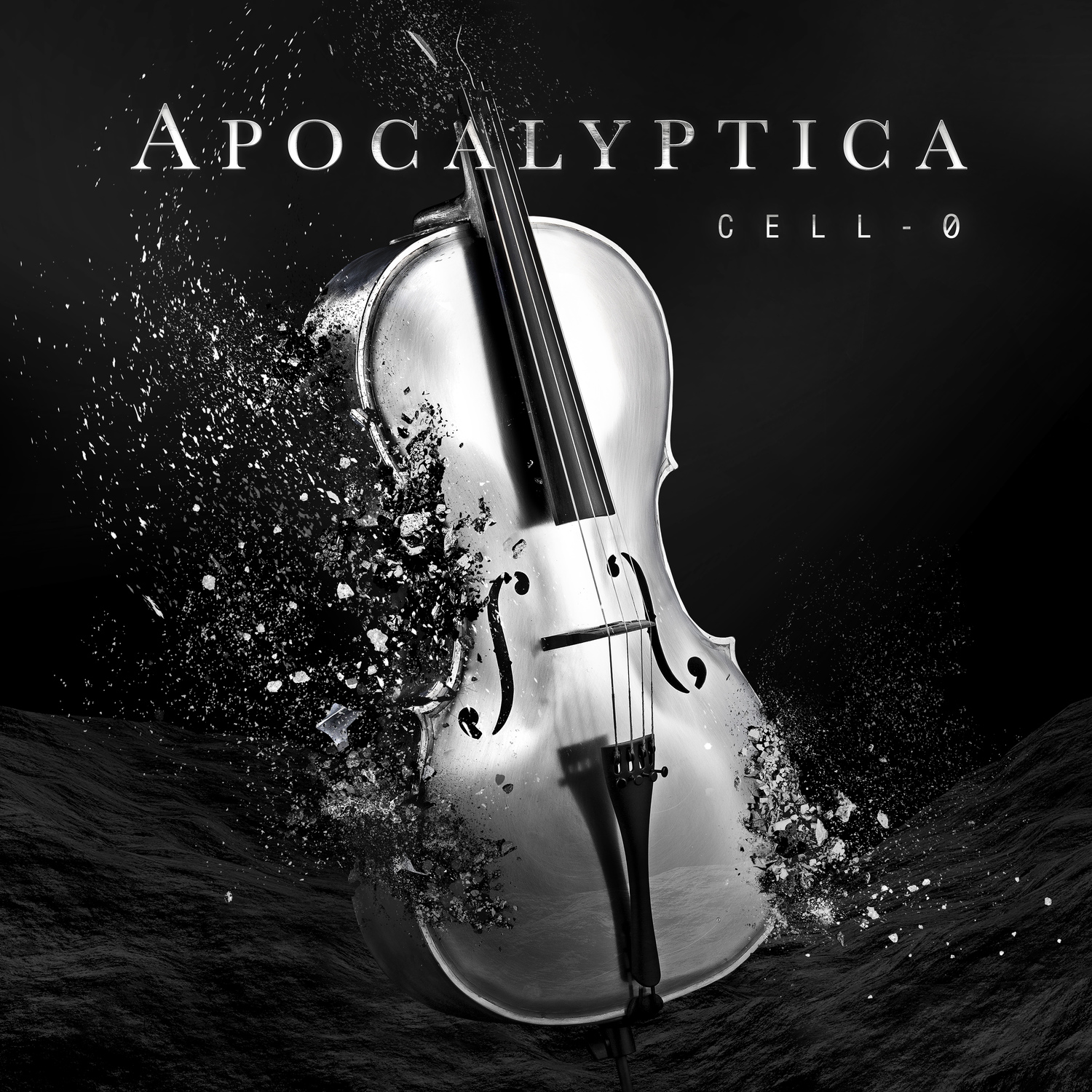 Apocalyptica has never shied away from trying new things. Some of those were great ideas, such as moving beyond the novelty of being a cello-only metal cover band by writing original material and adding drums. Others were hit and miss, such as adding vocals. As a result, Apocalyptica's journey has always been an interesting one, but no album ever appealed to me nearly as much as 2003's 'Reflections'. Enter 'Cell-0', their first post-'Reflections' album to exclusively feature original instrumental material. This announcement was met with a degree of anticipation that could easily result in disappointment. Fortunately, 'Cell-0' is nothing short of excellent.
Do not expect a second 'Reflections'. 'Cell-0' is notably less overtly metallic than that record was. Eicca Toppinen, Paavo Lötjönen and Perttu Kivilaakso still occasionally run their cellos through distortion pedals and other effects, but the dominant sound on 'Cell-0' is the natural sound of the instrument. Compositionally, the music on 'Cell-0' appears to be inspired by soundtracks first and foremost. Listening to the album is an atmospheric, almost cinematic experience defined by beautiful melodies, interesting textures and an expert sense of dynamics. The movie 'Cell-0' accompanies still needs to be written, but the music certainly brings images to mind.
'Cell-0' still contains a couple of moments during which the cello parts can be described as riffs. You do not need a lot of imagination to picture large portions of 'Ashes Of The New World', 'En Route To Mayhem' and 'Beyond The Stars' being played by a guitarist. And the lengthy title track is a progressive metal tour de force. Much of the album is devoted to a more traditional approach of the cello, however. Heavy metal is such an important part of Apocalyptica's inspiration that it will likely never be completely gone, but 'Cell-0' certainly sounds more classical. Almost gothic at times.
Like always, Apocalyptica manages to bridge the gap between classical music and rock music. This time around, the dramatic 'Call My Name' balances melancholic string quartet arrangements with surprisingly contemporary rhythms and subtle electronics. 'Fire & Ice' starts out folky, with pronounced celtic sounds, but has arguably the most metallic middle section on the album, while 'Scream For The Silent' switches between metallic and classical modes rather abruptly, but surprisingly never sounds disjointed. The subdued darkness of 'Rise' has an almost suffocating atmosphere, while 'Catharsis' would not have sounded out of place on the concert programme of a chamber orchestra.
In true Apocalyptica tradition, 'Cell-0' is once again something completely different than anything they have ever done before. There are subtle nods to the likes of 'Reflections' and 'Cult', but the band was careful not to release the same thing again. Turns out the title of the album was not just a random thing to put on the album cover: 'Cell-0' definitely is a tribute to the instrument that defined the careers of Toppinen, Lötjönen and Kivilaakso. Anyone who, like myself, was somewhat disappointed by the vocal detours of the past years should be pleased by Apocalyptica's return to instrumental. Let's hope it's the first chapter of a new trajectory.
Recommended tracks: 'Call My Name', 'Cell-0', 'Ashes Of The Modern World'