Years ago, when I discovered how good Onmyo-za was, I was faced with a daunting task: trying to figure out which of their albums is worth getting without being able to read any of their song and album titles. In all honesty though, it was a pleasant journey that I can truly say enriched my life. Onmyo-za's combination of old school hardrock and heavy metal riffs, highly melodic songwriting, two excellent lead singers and subtle folky touches offered me something I did not know I needed in my life, but absolutely did. Now that singer Kuroneko is recovering from health issues that affected her voice and hearing, I thought now is the right time to rank Onmyo-za's album from the ones I enjoyed least to the ones I cannot get enough of, to make life easier for future fans of the band.
Before you ask: Onmyo-za never made any outright bad or even mediocre albums. If these albums were graded, I would rate none of them lower than 7 out of 10. That is a level of consistency many bands can only dream of. Still, to westerners like myself, Onmyo-za's discography is vast and – due to the consistent use of Japanese characters that even native speakers reportedly find somewhat difficult to read – intimidating. With this list, I hope to provide you with some insight of what you can expect and in what order you should buy the albums. Though if you happen to find one for an attractive price, by all means, do yourself a favor by getting it.
15. Fuin Kairan (2002)
Does this one even count? With its 37 minutes of length, it just about outlasts EP length and it really is a collection of re-recorded odds and ends. And that's exactly how it feels. It starts out promising and later on, there is one of the most pleasantly brutal Onmyo-za tracks in 'Shinshoku Rinne'. But the middle part of the album is where it gets a little murky. The band has done much better doomy tracks than 'Tsuchigumo Kitan', as well as better ballads than 'Tsukuhime'. 'Fuin Kairan' is worth getting for the highlights, but quite likely the Onmyo-za album I revisit least. It is valuable in that it keeps you from dumping a lot of money into getting their rare older singles for the exclusive tracks, however.
Recommended tracks: 'Shinshoku Rinne', 'Kasha No Wadachi', 'Kamaitachi'
14. Kikoku Tensho (1999)
Onmyo-za's debut album is promising, but underdeveloped. 'Hyaku No Oni Ga Yoru Wo Yuku' and the thrashy 'Onikiri Ninpocho' would go on to be live staples for the band, and rightfully so. A few too many ideas on the album just don't really go anywhere, however. Having said that, I am quite fond of 'Memaizaka' and 'Fuguruma Ni Moyu Koibumi'. Other songs just stumble on inexperience. Drummer Tora in particular is not yet in the shape he would be in from their excellent second album onward (spoiler alert) and a track like 'Onmyoji' is just a tad too ambitious at this point in the band's career especially from a productional standpoint. Subsequent live recordings prove the songs would improve later on.
Recommended tracks: 'Onikiri Ninpocho', 'Memaizaka', 'Fuguruma Ni Moyu Koibumi'
13. Mugen Hoyo (2004)
It pains me to put 'Mugen Hoyo' so low on the list, as it contains one of my two absolute favorite Onmyo-za songs in the shape of the Iron Maiden-esque 'Nemuri'. Not that 'Nemuri' is the only good thing 'Mugen Hoyo' has to offer, but the album is quite frontloaded. The opening one-two punch of 'Mugen' and 'Jami No Hoyo' is excellent, while 'Kodo' is one of the better melodic hardrock tracks in the band's discography. There is a notable dip during the middle part of the album, but 'Nehan Ninpocho' and the dreamy Kuroneko ballad 'Yumemushi' are bright spots that remedy the situation. 'Mugen Hoyo' is a very worthwhile album, just not as good as some of the band's other work.
Recommended tracks: 'Nemuri', 'Jami No Hoyo', 'Nehan Ninpocho'
12. Garyo-Tensei (2005)
Since it contains the band's breakthrough hit 'Koga Ninpocho', 'Garyo-Tensei' is probably the first Onmyo-za album most people heard. However, it is plagued with too many consistency issues to be the perfect first introduction to the band. Also, the bone-dry production doesn't do the songs any favors. I still think 'Kami No Furumeki' is the worst album opener in Onmyo-za history, though 'Onmyo-Live' (2006) proved that it was a great rock track if it appears later on an album. Some songs simply push the average quality way up though. The exquisite 'Yoshitsune' trilogy does just that, as do the powerful 'Mizuchi No Miko', the supremely melodic 'Ryu No Kumo O Eru Gotoshi' and the hidden gem 'Gekka'.
Recommended tracks: 'Ryu No Kumo O Eru Gotoshi', 'Kumikyoku "Yoshitsune" ~ Muma Enjo', 'Mizuchi No Miko', 'Gekka'
11. Raijin Sosei (2014)
Released on the same day as 'Fujin Kaiko', 'Raijin Sosei' initially seemed the more interesting of the two, being the darker and heavier one. Surprisingly, it is not. The average is dragged down significantly by 'Hitokabemaru'; the dullest, most melodically lacking Onmyo-za song to date. It is a fine, if slightly overlong album with a few stand-out moments though. Just not as consistently amazing as its lighter counterpart. However, when the album is good, it is downright excellent. Strangely, the less densely composed and arranged songs, such as 'Tenguwarai' and 'Kannari Ninpocho', are generally my favorites. The dramatic opening salvo and the 13-minute epic 'Kasane' are very much worth hearing as well.
Recommended tracks: 'Tenguwarai', 'Shikoshite Ugoko Koto Raitei No Gotoshi', 'Tengoku No Ikazuchi', 'Kasane'
10. Hoyoku Rindo (2003)
Somehow, I keep forgetting how good 'Hoyoku Rindo' is. It contains a number of songs that should have been staples, but for whatever reason, only the supremely melodic opener 'Hoyoku Tensho' became one. The massive epic 'Nue' should have been another, for instance. Or the overtly Iron Maiden-inspired 'Omokage'. Or the fantastic speedy metal track 'Kirin'. Sure, the end of the album is a little predictable: a fine Kuroneko ballad ('Hoshi No Yadori') followed by a much too upbeat, lightweight rocker ('Mai Agaru'). Overall, this is a top-class album though. The only reason it is not higher on the list is because of Onmyo-za's discography is so unbelievably consistent. Pretty much the median Onmyo-za album.
Recommended tracks: 'Hoyoku Tensho', 'Omokage', 'Nue'
9. Maoh-Taiten (2007)
'Maoh-Taiten' is often considered one of Onmyo-za's most metallic albums. Superficially, it may well be. Its cover is clearly aimed at a metal audience and there are quite a few songs with surprisingly thrashy riff work ('Mukuro', 'Fugutaiten', I guess opening track 'Mao' also counts). However, the album is far more melodic than it lets on, which results in some of the finest Onmyo-za tracks, such as the amazing 'Hado Ninpocho'. It has a few consistency issues though. 'Hyosube' is enjoyable enough, but breaks up a string of vastly superior songs and 'Kuchizuke' is hardly one of the band's better ballads. On the other hand, 'Ikiru Koto To Mitsuketari' is easily one of the band's best upbeat closing rockers.
Recommended tracks: 'Hado Ninpocho', 'Mao', 'Ikiru Koto To Mitsuketari', 'Mukuro'
8. Kojin Rasetsu (2002)
Third albums are often transitional albums and 'Kojin Rasetsu' is no exception. The old school metal-isms from 'Hyakki-Ryoran' are still present, but the album also shows the first careful steps towards more sophisticated productions and arrangements. This includes the excellent 'Kurotsuka' suite, the band's first multi-part song, this time a diptych instead of a trilogy. Matatabi would become a better songwriter later on, but 'Kojin Rasetsu' might just be the most consistent of their early albums. There's only one I personally rate higher due to it having higher peaks, but most of the songs on here are worth your time if you like melodic heavy metal with subtle touches of East-Asian folk music.
Recommended tracks: 'Kirameki', 'Rasetsu', 'Kumikyoku "Kurotsuka" ~ Kikoku-Shuhu'
7. Karyo-Binga (2016)
'Karyo-Binga' is in many ways an upgrade on what Onmyo-za was trying to achieve on 'Raijin-Sosei'. Both albums feature Onmyo-za incorporating contemporary metallic characteristics into their well-established sound without forsaking any of their trademark melody or atmosphere. 'Karyo-Binga' does take this a bit further with extensive use of seven-string guitars and using keyboards as a more integral part of the songwriting, but this is unmistakably Onmyo-za. Stand-out tracks are limited in number, but that is mainly because it is such a consistent album with a clearly defined stylistic approach. Furthermore, 'Karyo-Binga' has a dark, melancholic atmosphere that can really only be heard here.
Recommended tracks: 'Omae No Hitomi Ni Hajirai No Suna', 'Ningyo No Ori', 'Hyoga Ninpocho', 'Susanoo'
6. Kongo Kyubi (2009)
Since 'Kongo Kyubi' is notably more polished and mellow than usual, it was one of my least favorite Onmyo-za albums for the longest time. Turns out I was wrong. Its polished nature is actually a major strength. That bright top layer of clean and twelve-string guitars, as well as the supreme vocal harmonies make 'Kongo Kyubi' sound unlike any other Onmyo-za album. Perhaps surprisingly, 'Kingo Kyubi' is not all that ballad-heavy. In fact, the 'Kyubi' trilogy is their first without any ballad-esque chapters en 'Kuraiau' is one of their most powerful closers. Then again, contrast is Onmyo-za's forte. Some songs may be closer to melodic hardrock than heavy metal, but 'Kongo Kyubi' is full of really classy stuff.
Recommended tracks: 'Izayoi No Ame', 'Kuzaku Ninpocho', 'Kuraiau'
5. Hyakki-Ryoran (2000)
The leap in quality from Onmyo-za's promising, but underdeveloped debut to their fantastic second album is astounding. Especially since it took them less than a year. Production and performances have been polished up, Tora's drumming in particular is far better than on the debut, and the songs are simply better. 'Shiki Wo Karumono' is an eternal favorite of mine, but there are so many good songs on 'Hyakki-Ryoran'. 'Ayako' is a breathtaking dark semi-ballad, 'Nurikabe' probably the band's best doomy track, 'Teito Makaitan' has an unbelievable chorus, 'Oka No Kotowari' and 'Tenkyoin Kuruito Kuruwa' are fantastic melodic tracks… Possibly the best Onmyo-za album to start with for western metal fans.
Recommended tracks: 'Shiki Wo Karumono', 'Teito Makaitan', 'Ayako', 'Tenkyoin Kuruito Kuruwa'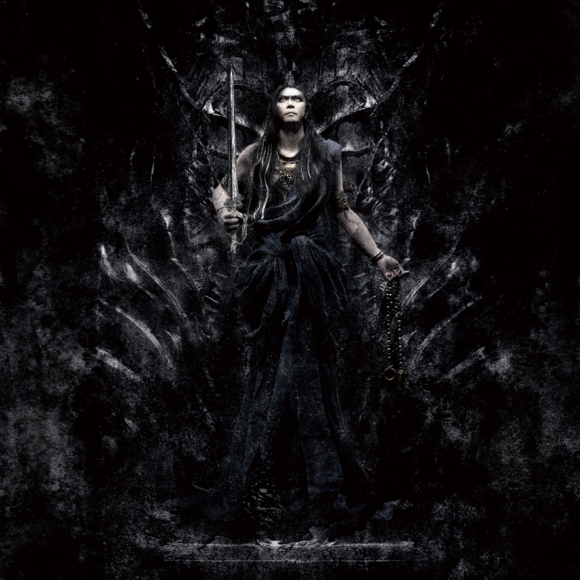 4. Hado Myoo (2018)
Onmyo-za's most recent album is their heaviest. And once the impact of the initial punch in the face has worn off, it is still an incredible album. 'Hado Myoo' is best when it contrasts the more defiant sections that Matatabi sings with the melancholy of the sections Kuroneko carries, like in the monstrous opening track 'Hao' or the vicious – by Onmyo-za standards, at least – 'Shimobe'. There is still plenty of Onmyo-za's trademark melodicism to be heard here, although there notably are no ballads and even the traditional more rocky closer ('Bureiko') features surprisingly heavy chords. There is more darkness and aggression on 'Hado Myoo' than on any other Onmyo-za album, but it's all the better for it.
Recommended tracks: 'Shimobe', 'Hao', 'Haja No Fuin', 'Tesso No Aza'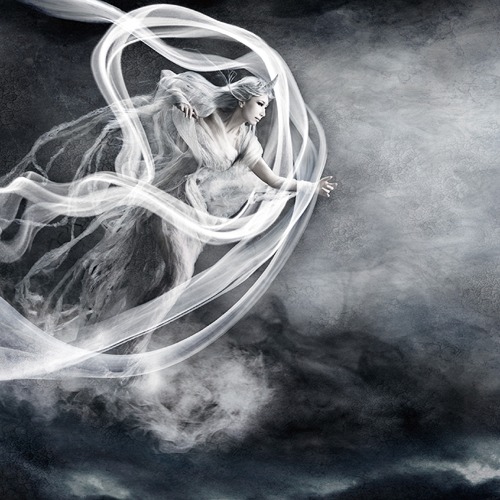 3. Fujin Kaiko (2014)
Often dismissed as too light, 'Fujin Kaiko' is actually one of Onmyo-za's most dynamic albums. Sure, it's lighter than 'Raijin Sosei', but it features plenty of excellent melodic heavy metal tracks, such as 'Kamikaze', 'Tsumujikaze' and the incredible 'Yue Ni Sono Toki Koto Kaze No Gotoku'. The more ballad-esque material ranks among the best Onmyo-za songs in the style. Particularly the unbelievably gorgeous, highly cinematic 'Kumo Wa Ryu Ni Mai, Kaze Wa Tori Ni Utau', which never fails to move me to tears. Anyone dismissing this one expecting anything like an acoustic ballad album should give it a shot, because it contains more hardrock and heavy metal than its reputation suggests. And all of it is amazing.
Recommended tracks: 'Yue Ni Sono Toki Koto Kaze No Gotoku', 'Kumo Wa Ryu Ni Mai, Kaze Wa Tori Ni Utau', 'Kamikaze'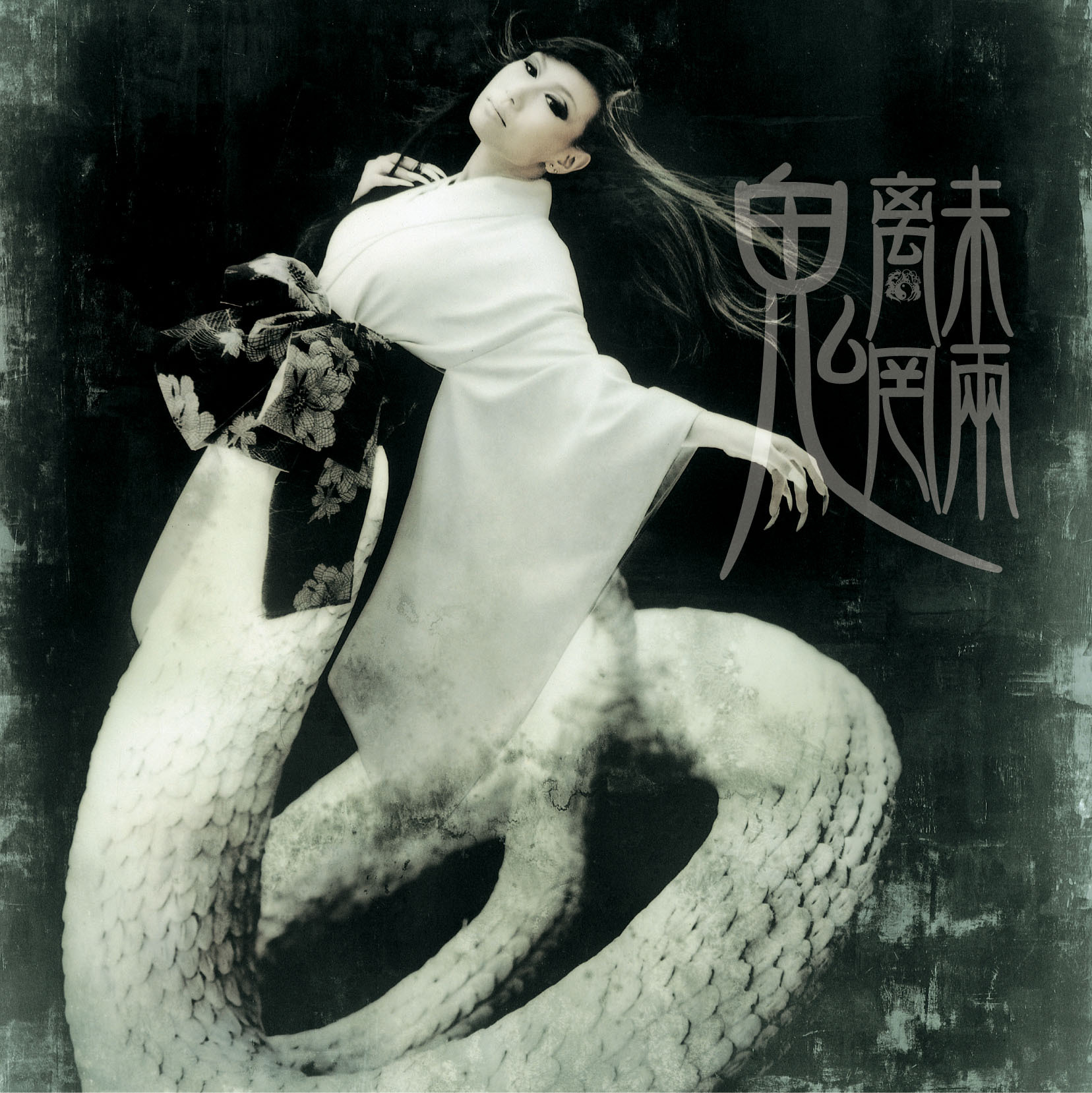 2. Chimimoryo (2008)
Probably the Onmyo-za album with the broadest appeal. 'Chimimoryo' is a very streamlined album with a lot of care being put into its arrangements, as well as its tracklisting. The album simply flows exceptionally well and puts pretty much all aspects of the band's sound on full display. 'Chimimoryo' is at its best when the band dives into epic, adventurous territory, such as the lengthy masterpiece 'Dojoji Kuchinawa No Goku' and the fantastic opener 'Shutendoji'. But the shorter songs are no less entertaining. Despite the wide range of styles heard on 'Chimimoryo', it is still a heavy metal album or at least a very heavy rock album, just one that might appeal to those who normally don't listen to heavy music.
Recommended tracks: 'Shutendoji', 'Dojoji Kuchinawa No Goku', 'Araragi'
1. Kishibojin (2011)
My favorite Onmyo-za album, and in fact one of my favorite albums of all time, is a concept album that truly highlights the melancholic side of the band. There are no upbeat rockers this time around and the ballads are generally really dark, but this all contributes to the consistency of this amazing album. While the songs serve the general concept and atmosphere, all of them are actually excellent by themselves as well. Vocally, this might be the best effort yet by both Kuroneko and Matatabi, but there is so much happening musically on this record that I probably won't get enough of it for the next few decades. This might also be the Onmyo-za album I recommend to more conservative metalheads.
Recommended tracks: 'Kishibojin', 'Kikoku', 'Samayoi', 'Michi', 'Ubugi'